A Name That Resonates In Every Household
From a 150 sq.ft store in Pune to being one of Pune's leading Jewellery brands with over 12 sprawling stores all over the city, Ranka Jewellers has left behind a golden trail. Our journey that began in 1879 was later re-established by Shri Pukhraj Ranka with a vision to give people authentic jewellery that is not just elegant, but in fact a class apart, along with uncompromising quality and delicate craftsmanship. This flourishing business is now steered meticulously by the sixth generation of the Ranka's. Following in the footsteps is Mr. Tejpal Ranka (Partner), who currently manages the Pimpri Chinchwad store and primarily focuses on taking this rich legacy forward. Over 143 years into the business, we have succeeded in overcoming various obstacles and our presence in the Indian market has been marked by a number of firsts. We have expanded our variety from just gold and silver to even platinum and diamonds. Over the years, we have earned a distinct and dependable name and have emerged as the Pioneers in the jewellery business in the Western Maharashtrian market.
Jewellery Redefined
Our burning passion and desire to create something innovative has led us to venture into other spectrums and craft luxurious items that have been path breaking in the line of the jewellery business. We have been able to carve a niche in combining old world concepts and inculcating contemporary patterns in them. We offer an entire range of jewellery in gold, diamond, platinum and precious stones.
We are now a leading jewellery destination of choice catering to a diverse clientele for occasions ranging from everyday wear to delicately crafted pieces for the biggest day of their lives. We ensure that our customers get a wide range of products to choose from whether it is traditional jewellery that reflects Indian culture or contemporary designs with modern sensibilities for the woman of today. We take pride in our specialized collection of ethnic Maharashtrian Jewellery.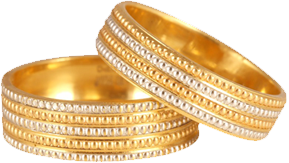 The Brand Speaks
Our selection of brand ambassadors for our jewellery chain personifies the value of trust, style, and legacy of excellence that we carry along with us. For 4 successful years it was 'the one of a kind' Vidya Balan, a national award winner with several other accolades to her credit. Vidya's aura, her steadfast attitude, confidence, and grace truly resembled the legacy of Ranka which is why she became the face of Ranka.

Following this eventful partnership, we signed up the mother-daughter duo- the elegant Dimple Kapadia and the feisty Twinkle Khanna in 2015. While Dimple has proved her mettle with a series of versatile roles in movies spanning over 4 decades, Twinkle on the other hand is a multi- faceted celebrity, a successful interior designer and an out of the box author. Both these stars represent the vibrance of Ranka and its timelessness.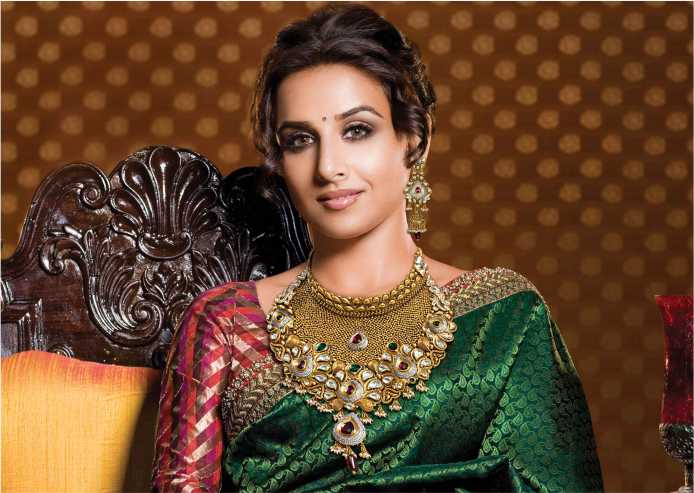 Showroom Extravaganza
Ranka Jewellers has eleven retail stores spread across Pune city and one in Thane. The largely spread out showrooms all across the city are expertly and thoughtfully designed making it easy for customers to shop as per their convenience. Our Pimpri Chinchwad showroom, also known as a jewellery mall, is highly spacious and well lit. Its artistically designed interiors and multi storied departments have special sections for jewellery ranging from gold, silver, diamonds, platinum, to fashion jewellery. Our exclusive collection of jewellery is displayed in a special luxury lounge called "Chosen" which has handpicked pieces of gold, diamond, and jadau jewellery coupled with a boastful and exclusive bridal collection. Our Pimpri- Chinchwad store is also the retail outlet for the Disney collection which has gained great popularity since its inception.
Path Breaking Efforts
At Ranka, we always place special emphasis on innovation and customer satisfaction. We prioritize the best quality, indegenious design, and customer satisfaction in every step.

As pioneers of KDM jewellery in India and the first in Maharashtra to be awarded with an ISO certification, we have always been at the forefront of innovation and modern thinking. Whether it is introducing platinum to the customers in Pune or affordable and lightweight diamond jewellery, Ranka has been constantly moving ahead with times.

A pure gold shirt designed and made by Mr. Tejpal Ranka entered the Guinness Book of World Records as the first most expensive shirt . It was made of 22- carat pure Gold, weighing 3.5kg including a belt of 325 gms and was worth Rs 1.27 crores. It pieced together 14,000 gold spangles interwoven with 1 lakh rings on a specially imported white velvet cloth. It featured six Swarovski crystals as buttons. The shirt required the help of 15 skilled artisans from West Bengal.

In addition to this, yet another feather in our cap was the creation of a fully functional Royal Enfield Bullet made with 65 kgs of silver. Ranka also specialises in creating exquisite ornaments for deities in temples besides executing other ritualistic worship items. This includes the creation and maintenance of the valuable solid silver and gold idols, crowns for the deities, the heavy and extraordinary backdrops and the required ornaments along with other important parts of the temple. This is why Ranka Jewellers gets the name " Jewellers to the Gods "

Moreover, during Covid-19, Ranka Jewellers presented a gift of innovation and craftsmanship to the nation by creating the most unique N-95 gold mask. Made with 22 carat gold, the necklace used on the mask weighs about 124.5 grams. The artwork is such that one can use it as a mask as well as a necklace.

The Ranka group employs over 1500 jewellery specialists from designers to high-end sales personnel who ensure that every customer leaves the Ranka store completely satisfied. The Ranka Group is a well managed jewellery house with a modern outlook and impressive collections catering to customers from all age brackets.

Thanks to these and many other instances of innovation and commitment to excellence, we are now one of India's largest jewellery retailers.