Orders, Shipping & Deliveries
Orders, Shipping & Deliveries
 Place an order directly from our website You can also order online by messaging us on WhatsApp@ +91 9860411161 Or Email Us on online@rankajewellerspcmc.co.in
Shipping Across PAN India 
Estimated time of delivery will be around 3-8 Days For Standard Delivery and 2-4 Days For Express Delivery depends on Area Pincodes and Shipping Partner
Some Pincodes are Not Serviceable For Precious Metals Deliveries.

Product will be shipped as per availability if out of stock we will update you delivery time accordingly.
Out Of Stock Products Can be ordered and will take 15-20 Days For Making.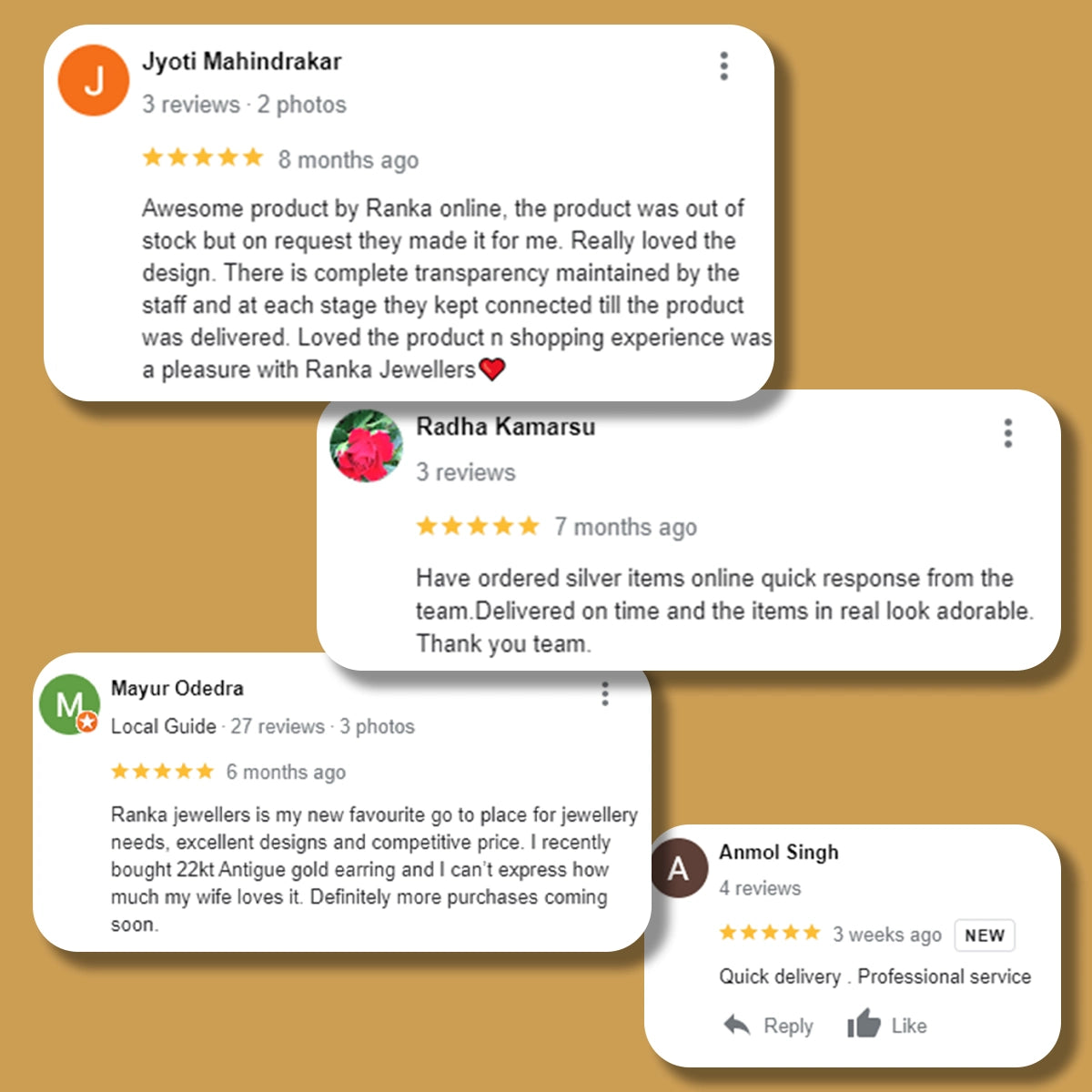 Radiant stories of our cherished customers and their experiences with our exquisite jewellery come to life. At Ranka Jewellers, we believe in creating more than just jewellery we craft memories, emotions, and moments that last a lifetime. Here, you'll discover why our jewellery has captured the hearts of so many.
Some Google Reviews By Our Happy Customers